This article explains how to use RecordJoy www.recordjoy.com, which is a website that allows you to easily record your screen and generate a share link. The best part is that there are no downloads or installations necessary and it works on both Macs and PCs as long as you are using Chrome.
You simply go to www.recordjoy.com, and then click the Start Screen Recording button. You can toggle the microphone audio if you want to add sound.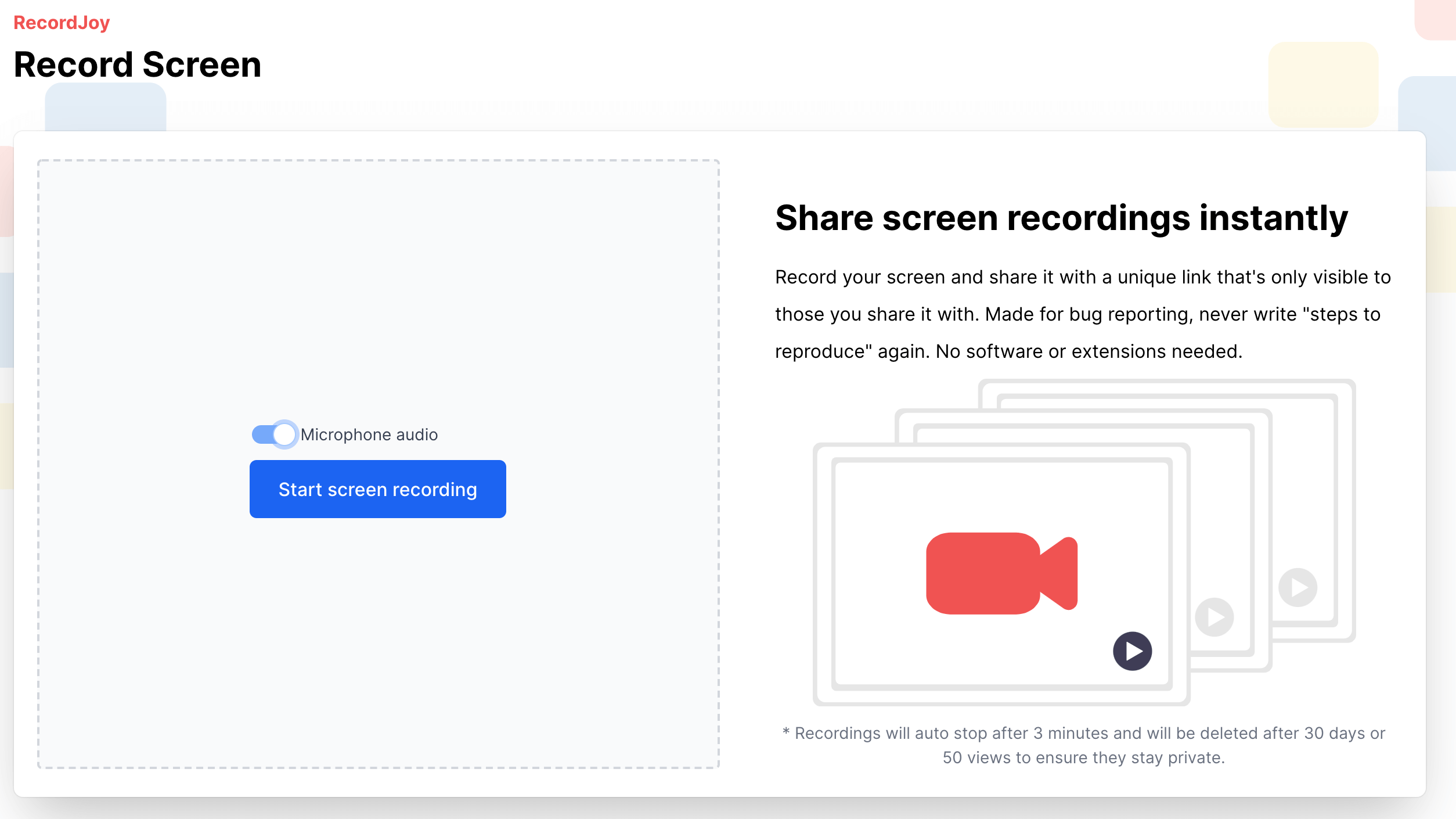 You'll be prompted to select whether you want to share your entire screen, a window, or just a tab.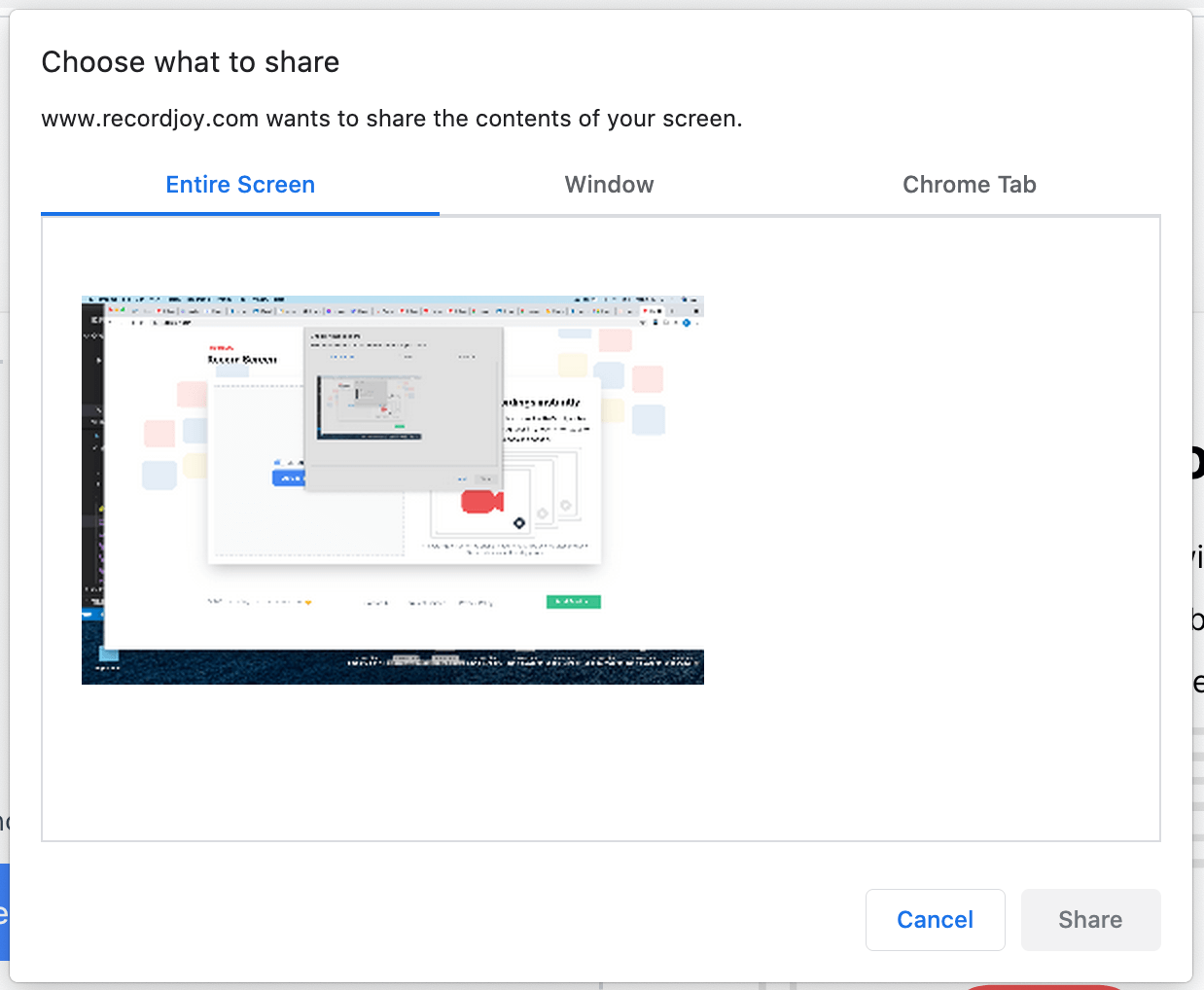 RecordJoy will then begin recording your screen. You can then just navigate to whatever you intend to record, whether its a PowerPoint or a website demo.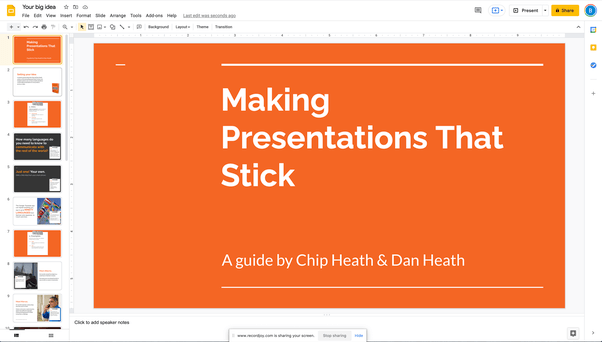 When you are done, go back to RecordJoy and hit Stop Recording.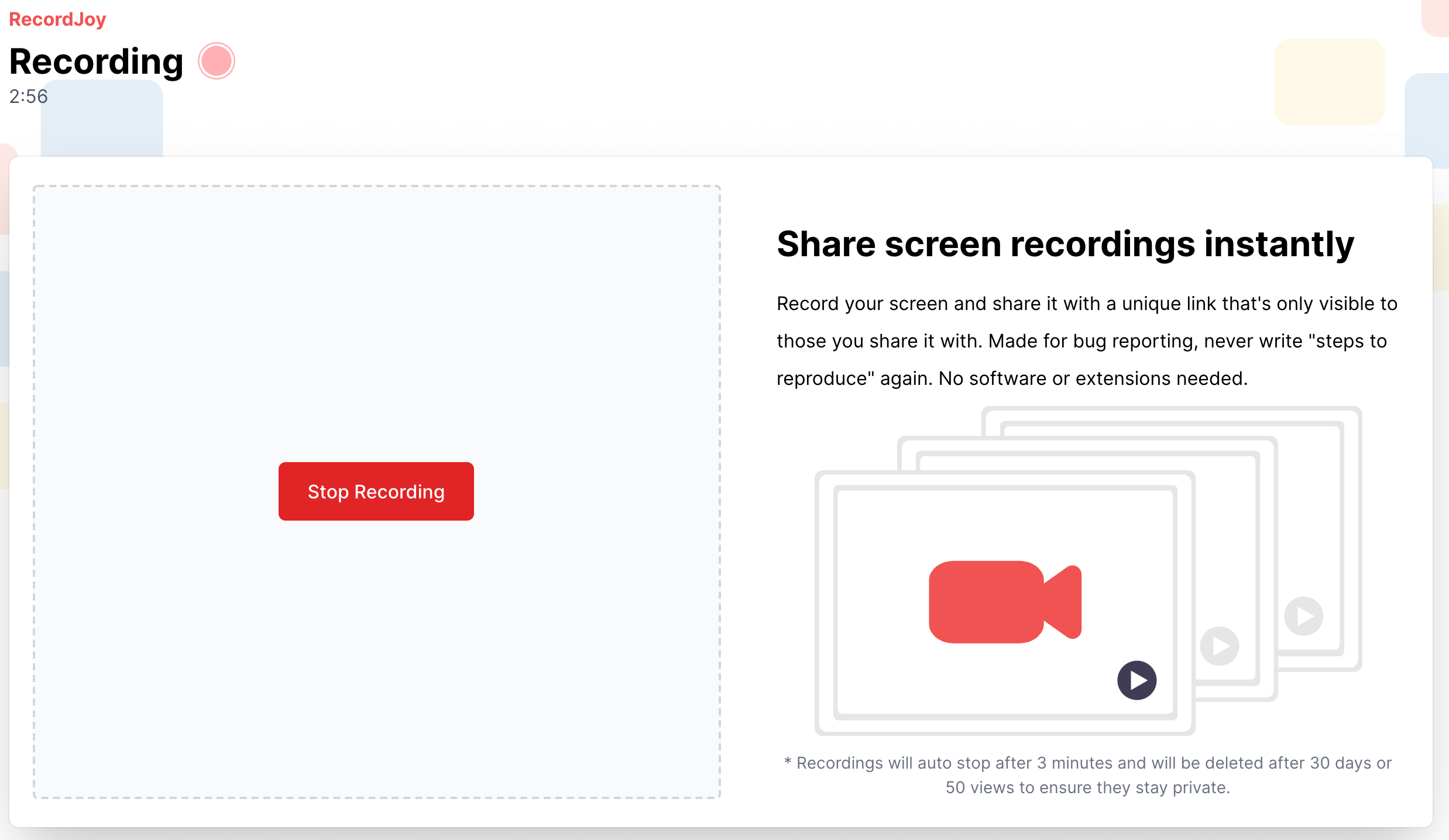 You should then be given the option to download your recording, or upload it and create a share link.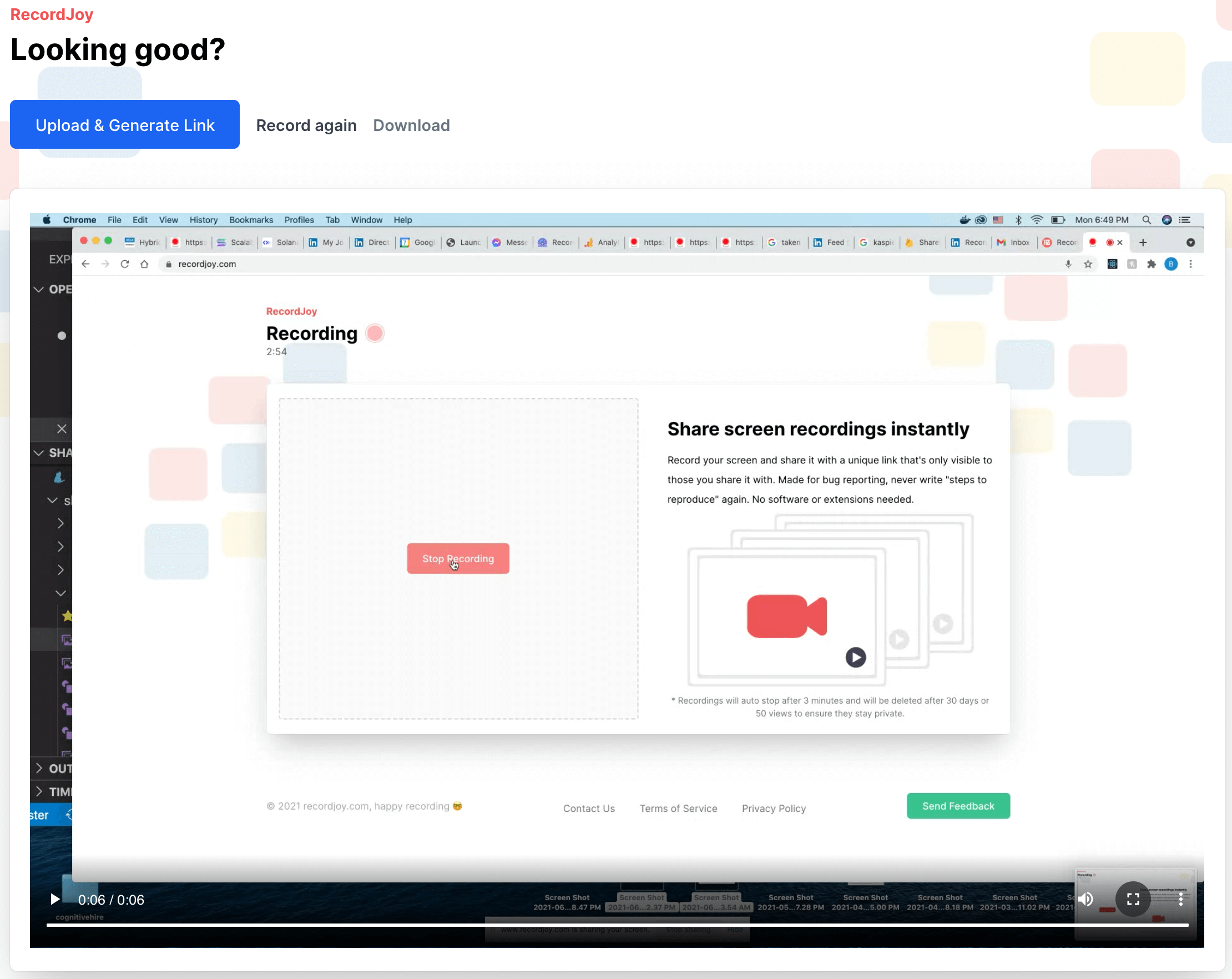 If you choose to upload and generate a share link, anyone you share the link to will be able to view your recording.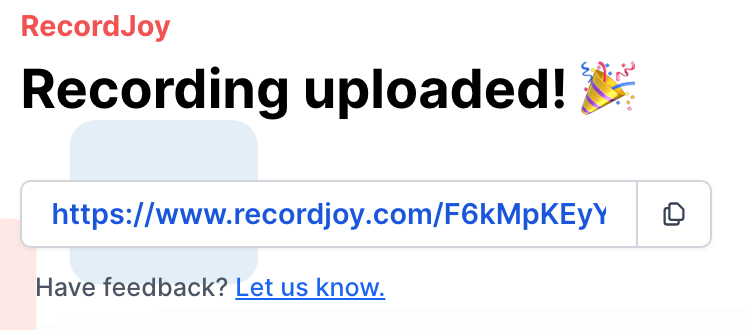 Your recording can be viewed a maximum of 50 times before it is automatically removed.