Lets say your a person who wants to send a video privately to someone else.
This is the workflow you've probably considered:
Record your video using quicktime player or windows + G
Upload your recording to google drive
Ask your friends for their email, so you can send them the recording privately through google drive.
These steps work, but there is a lot of friction involved in the process.
Is there a better way to record your screen and send it privately?
Yes, there is! With RecordJoy, you can seemlessly record your screen, and then generate a password protected share link that you can send to your friends.
You no longer have to use different tools to separately record your screen and then upload it and share it. You can do it all with RecordJoy.
To get started, simply go to www.recordjoy.com.
Then record your screen by hitting the Start Recording button. You have the option to toggle on your audio and webcam as well.
When you are done recording, simply add a password before uploading it.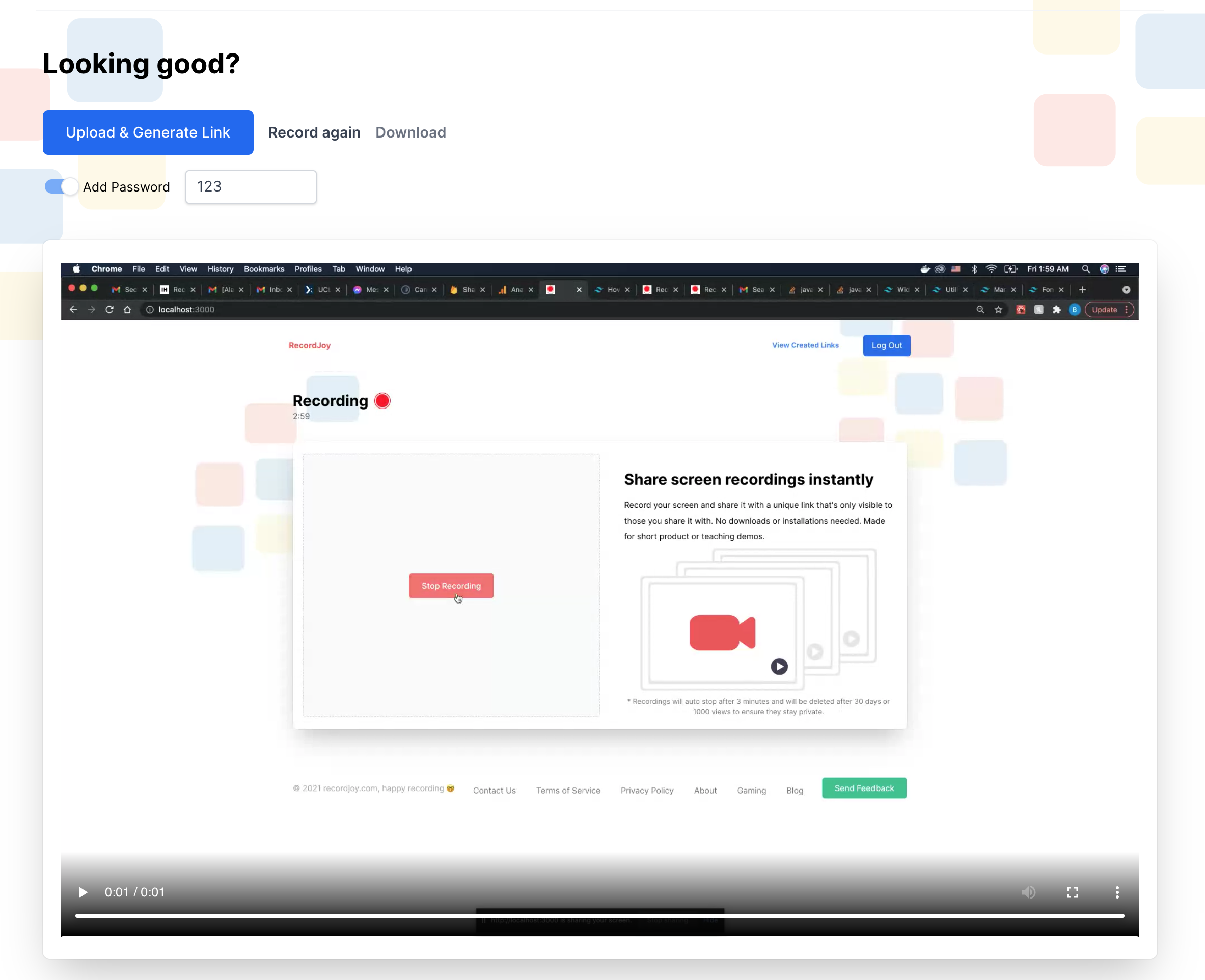 When viewers try to view your video, they will be prompted to enter the password before they can view it.